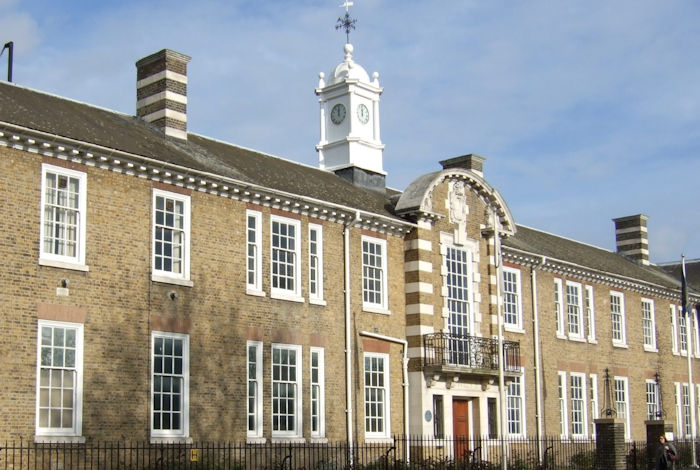 The Marconi Veterans' Association regret to announce that because of the advice issued by HMG with regard to the Coronavirus (COVID-19) disease we have no option but to cancel the MVA 2020 Reunion planned for the 25th April.

We will be contacting every member who has purchased a ticket for the Annual Reunion with details of options for a full refund. It may take a few weeks to put this in place so please bear with us. If you have provided us with an email address then we will use that, otherwise we will contact you by regular post.

If you have not yet responded to our reunion invitation we would still be grateful if you could complete the Questionnaire on the back of the application form and return it to us as soon as possible. This will help us plan for the 2021 Reunion which is provisionally scheduled for 17 April – but we are keeping our options open.

We are aware that a number of you have purchased a copy of Tim Wander's new book From Marconi to Melba and had opted to have it delivered to the Reunion. Tim Wander has sent emails to those who ordered these books - click here for details.

We will keep this website up to date with all future developments. If you know of any Veterans/Friends who do not have internet access then please let them know what is happening.

Thank you for your ongoing support.
IMPORTANT NOTE - General Data Protection Regulations
In order for us to hold your contact details, and for us to post you future mailings / invites, you must agree to this by ticking the box at the bottom of the application form.

If you do not tick this box and return the form (even if you do not attend the reunion), then we will be unable to send you any future information about MVA events.

However you will still be able to access this web page.
Tim Wander is publishing a new book "From Marconi to Melba", and will have 500 copies signed and numbered ready for our Veterans.
If you have pre-ordered the book with postage paid it will be sent to arrive by April 25th

If you arranged for your book to be collected at the Veterans Dinner (which has now been cancelled) you have three options:-

Send Tim Wander £5.00 to

This email address is being protected from spambots. You need JavaScript enabled to view it.

then it will be posted to you

in the new custom boxes as it is thick! - for the 25th.

Send money by PayPal

(Send as friend and family so transfer is fee free!)

OR Colin, the secretary, has kindly agreed to receive a bulk delivery and get them to you in the fullness of time.

OR

hang on and wait until hopefully June and the centenary events.....

please come see the stage play on June 15th.
Click here to open a web site describing the "From Marconi to Melba" book
UPDATE 30/03/20
Badges are now available for £10. Tim ordered 100 and has 69 left.

Book print run now 250 copies, of which 104 left.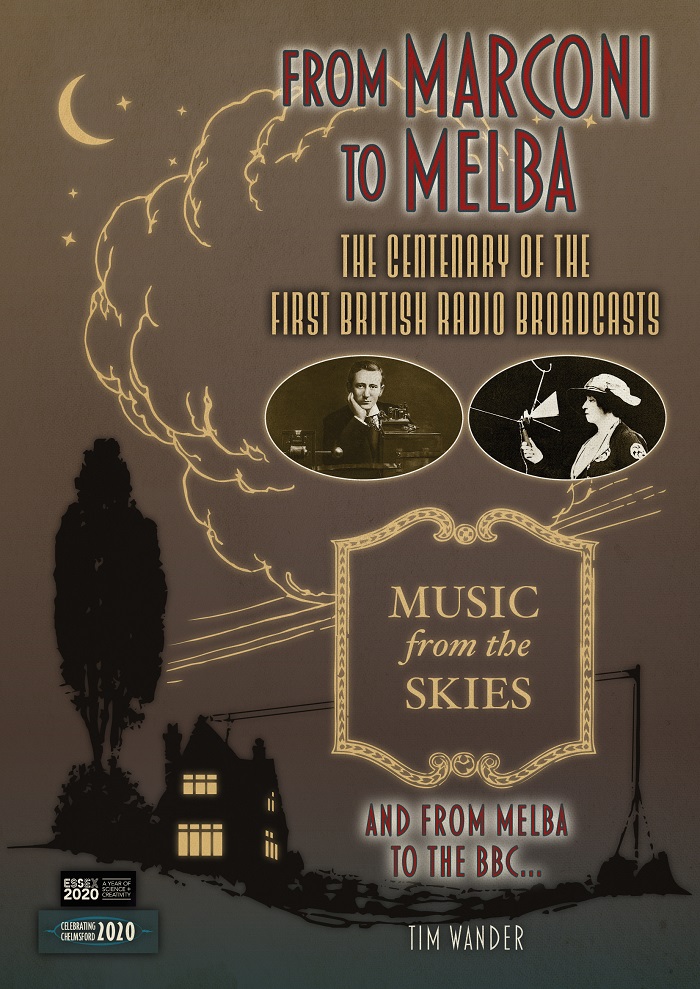 We have been notified about talks on Marconi in 2020.
The talks are all free but you must register to attend (click on the links below):-
COVID-19 UPDATE:Many of these lectures are getting cancelled - check the web sites before attending.
A World without Marconi
by Alan Hartley-Smith (Chelmsford Civic Society)
Most people regard Marconi's contribution to the World is wireless and radio but from this sprang the whole world of electronics which now dominate the modern world, in particular the impact of computers and their many influences. The talk covers our contribution to the development and use of the technologies that enable the many ways in which they affect our world.
When: Tuesday 16th June, 14:00 - 15:30
Location: Baptist Church, Victoria Road, Chelmsford, CM1 1LN
Click here to book tickets and for more information A World without Marconi talk.
Chelmsford Science and Engineering Lectures
All CSES events cancelled until further notice